About the faculty
CIVIL ENGINEERING | WOOD BUILDING AND CONSTRUCTION | WOOD TECHNOLOGY | ENGINEERING PEDAGOGY | INTERIOR ENGINEERING
Welcome to the Faculty of Wood Technology and Construction! As a world-renowned educational institution, we have been providing highly qualified young people for the wood and wood construction industry since 1925.
26 professors and 22 staff members create a lively place of learning with the currently around 1000 students. In more than 22 excellently equipped laboratories, we train globally recognised engineers at Bachelor's and Master's level in the various wood degree programmes.
Since 2020, we have been offering the Bachelor's degree programme "Engineering Pedagogy - Specialisation in Construction Technology" for the teaching profession at vocational schools.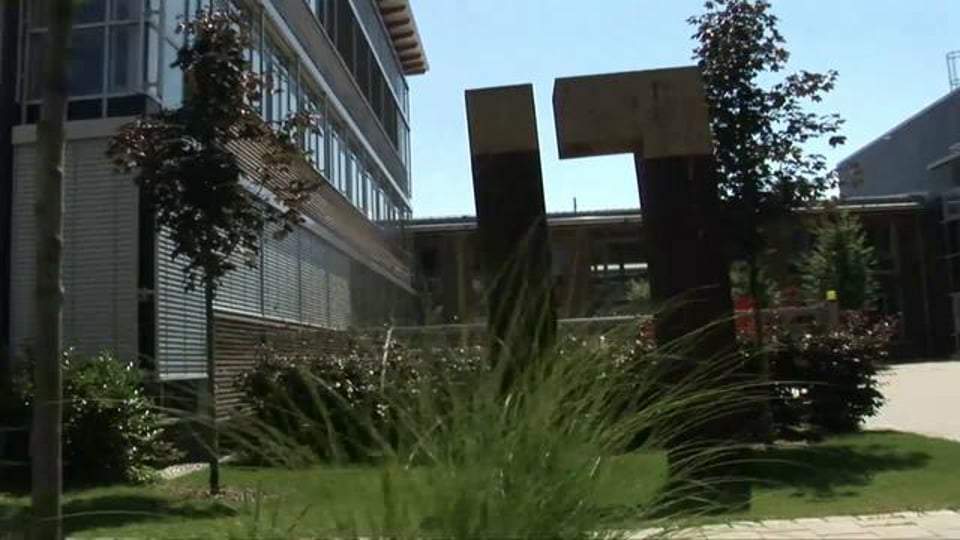 Please note: Once you watch the video, data will be transmitted to Vimeo. For more information, see Vimeo Privacy .
Annual reports Faculty of Wood Technology and Construction
Study offer
Bachelor programmes (in German language)
Master programme (in English language)
Master of Science

Wood Technology

Campus Rosenheim
Winter semester
English
Admission free

Wood Technology
Flyer of our study programmes
Laboratories
Close to practice
A first-class education as a wood engineer includes first-class equipped laboratories. The use of state-of-the-art equipment, woodworking machines, CNC machining centres and measuring and testing facilities are a central component of the career-oriented studies and application-oriented teaching at Rosenheim Technical University of Applied Sciences. In addition to teaching, research and development is a particularly important pillar of our faculty. After all, innovation serves as an engine for growth and employment. Our laboratories offer optimal conditions for practice-oriented, future-oriented research and the development of technologically innovative solutions.
Staff members
Secretary's office
Elisabeth Korn
Tel. +49-(0)8031/805-2300
Fax +49-(0)8031/80-2302
Raum S 2.18
Gabriela Vogel
Tel. +49-(0)8031/805-2303
Fax +49-(0)8031/80-2302
Raum S 2.18