Exchange Students
Your exchange semester at TH Rosenheim: Prepare for your future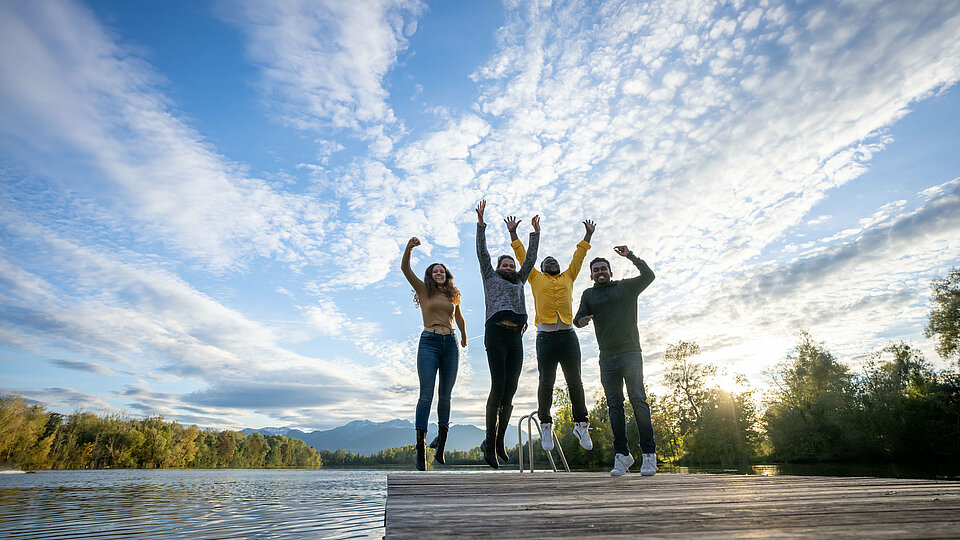 Join us for a semester or two as an exchange student in Bavaria! Located in one of Germany's strongest economic regions, Rosenheim Technical University of Applied Sciences (TH Rosenheim) offers courses incorporating practical projects and collaboration with industry.

Sharpen your resume with German as a foreign language courses and English-taught courses in our specialty areas Business and Technology.

Already speak German? Have also a look at our German-taught study programmes available.
Get started!
Considering an exchange with us? Get answers to your questions:
Enjoy your stay
Bavaria is also internationally known for its natural beauty. While living in Rosenheim, you can enjoy the beauty of a small German town while having easy access to The Alps, Lake Chiemsee, and points of interest in Italy and Austria. You're also close to large German cities like Munich (35 minutes by train).

Feel at home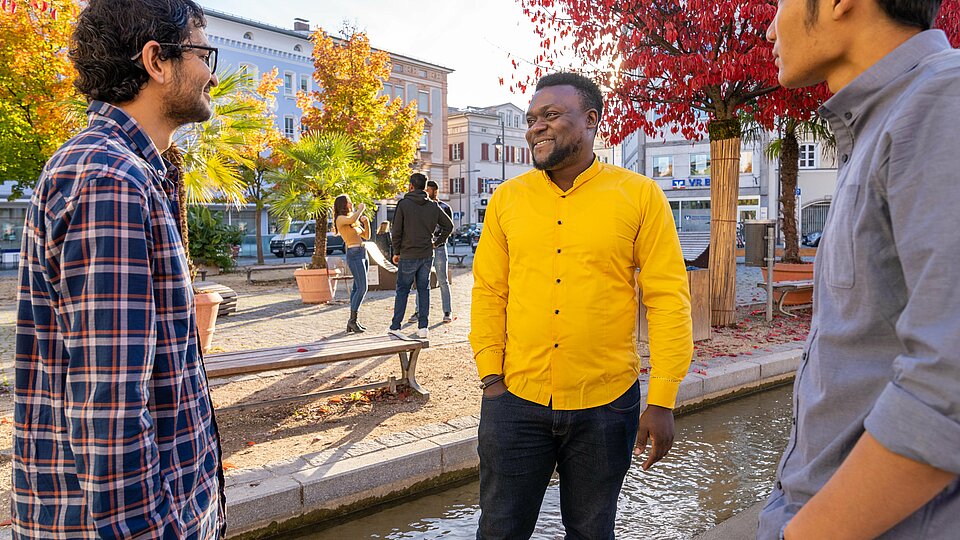 Here in the International Office at TH Rosenheim, we support you in all aspects of your exchange semester(s) abroad - even before you arrive. We coordinate your stay with your home institution, so the application process is smooth. Here are just a few ways we help make things more enjoyable:

Contact for Exchange Students
Open consultation hours
On Wednesdays & Fridays, 11:00 - 12:00 am
Room R 2.22 (Building R, 2nd floor)
Address and Campus Map
Rosenheim Technical University of Applied Sciences
International Office
Hochschulstrasse 1
D - 83024 Rosenheim

Room R 2.22 (Building R, 2nd Floor)