About the laboratory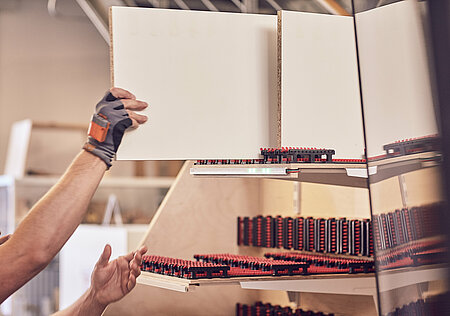 At proto_lab, we blend the adaptability of traditional craftsmanship with the effectiveness of modern industry. We use intelligent technology to enable people, machines, logistics, and products to communicate and collaborate with each other directly and in a decentralized manner. This approach allows us to efficiently react to individual customer's requirements.
We built a versatile Internet of Things (IoT) system designed specifically for the ongoing needs of Industry 4.0, using furniture production as our use case. Our model holistically takes care of all parts involved in fulfilling a customer order. It begins with receiving the order and planning for its production based on available capacity and scheduling. Then, it oversees the manufacturing and assembly of the furniture. Finally, it handles the delivery of the finished product to the customer.
The proto_lab primarily acts as a research hub, a teaching resource for the university, and a bridge for sharing knowledge between the university and the local business community.
Equipment
The proto_lab Process

Once a customer order is received, the proto_lab process begins. It starts at the 'funnel' planning board, where we determine capacity and create a basic schedule. Using the 'Shredder' planning app, we define atomic individual work tasks. These tasks guide us through various production and assembly stages until the product is completed. The unique characteristics of each step in this continuous process, such as helpful visual support apps, are explained further below.

Projects
Intralogistics projekt "FLEET"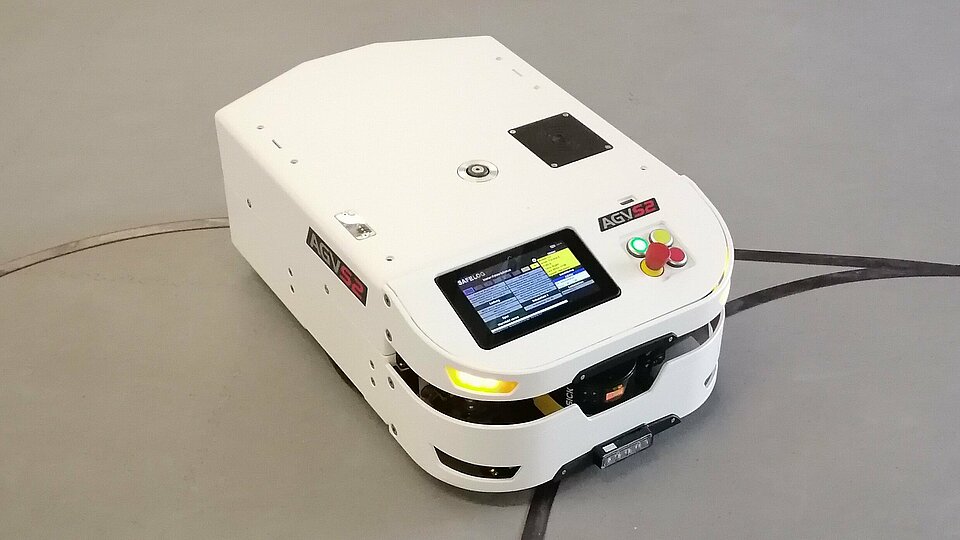 The "FLEET" project aims to create a customizable fleet management system for autonomous transport robots in small and medium-sized businesses. Note that this initiative is funded through the "Central Innovation Program for SMEs (ZIM)".
The goal is to create a flexible, vendor-neutral system for managing autonomous robots that perform tasks such as lifting, loading, unloading, and moving workpieces. This automation could reduce costs. The unique aspect of this project is that it will offer an innovative fleet manager solution for SMEs, a tool that isn't currently available on the market.
Employees will be able to incorporate these transport robots into their production processes without needing any prior programming knowledge. This will be made possible through an easy-to-use, visual tool that has preset movement sequences and simulation processes.
A-IQ-Ready - Artificial Intelligence for Realtime Distributed Systems at the Edge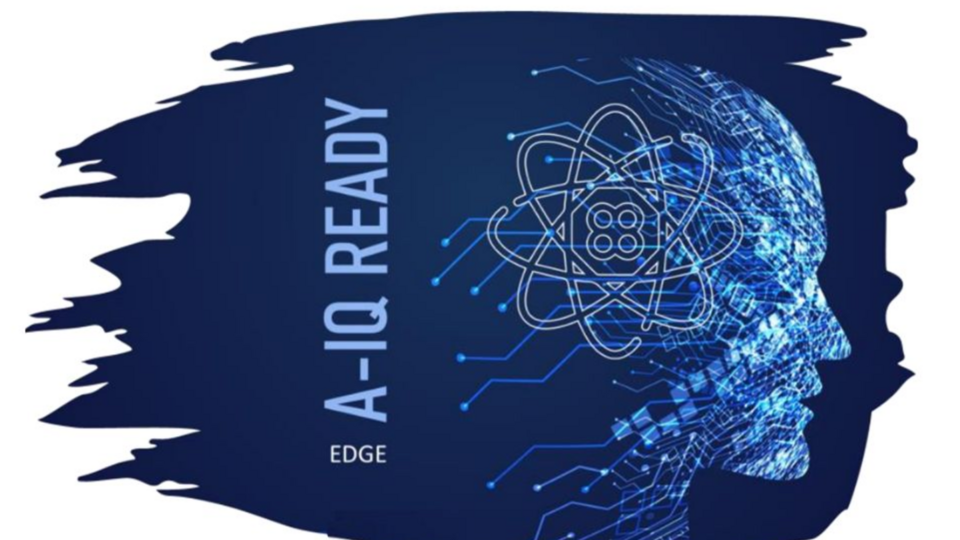 A-IQ Ready is a project funded by the European Union that involvs 48 partners from 16 different countries. It focuses on advanced technologies including Edge Continuum Orchestration for Artificial Intelligence, distributed cooperative intelligence, and quantum sensing. These tools are aimed at effectively guiding us towards the next stage of societal evolution, known as Society 5.0.
The following objectives are pursued:
Increase sensing accuracy, reliability and trustworthiness in complex environments with new multi-physics (quantum) sensors
Increase Europe's competitivity in developing a safe, resilient and prosperous digital society
Provide a reference open AI Edge Continuum platform integrating quantum sensors, neuromorphic (cognitive) computing and AI algorithms at the edge
Demonstrate the approach to build the digital society
Provide AI methods for multi-agent autonomy in uncertain environments
TH Rosenheim is leading supply chain 7 named "Cooperative Multi-Agent Systems (Decentralized AI for Emergent Industrial Solutions)". The main aim of this project is to develop self-regulating solutions for mobile robots used in internal logistics. As part of this project, we plan to construct a practical model, featuring multiple Automated Guided Vehicles (AGVs), within proto_lab.
Read more about A-IQ Ready project...
Cooperation opportunities
We regularly conduct research and development projects in the areas of Industrial Internet of Things (IIoT), Artificial Intelligence and Cloud. Therefore we are always looking for partners for
Please feel free to contact us at proto_lab@th-rosenheim.de
Contact
Steering Committee
Prof. Dr.-Ing. Oliver Kramer (Faculty of Management and Engineering)
Prof. Dr.-Ing. Noah Klarmann (Faculty of Management and Engineering)
Prof. Dipl.-Ing. Erwin Friedl (Faculty of Wood Technology and Construction)
Prof. Dipl.-Ing. (FH) Christian Kortüm, M.Eng. (Faculty of Wood Technology and Construction)