Campus Rosenheim
Campus Rosenheim is the main location of Rosenheim Technical University of Applied Sciences and home of about 5.500 students. Founded in its present form on August 1, 1971, roots of the university go back to 1925 when the private wood technology school (Holztechnikum) was founded. Nowadays the campus is preparing for the future: from 2023, it will be expanded and will include a technology park with state-of-the-art laboratories for central future fields such as artificial intelligence, industrial manufacturing processes, robotics, bioplastics, innovative sustainable building concepts as well as medical and care technology.
What Campus Rosenheim offers
more than 30 Bachelor´s and Master's degree programmes in the fields of Business Studies, Technology Studies, Design Studies and Health Studies
over 50 lecture halls and seminar rooms
more than 100 laboratories
library with more than 100.000 books
various places to study and work - for one person or small groups
canteen "StuBistro"
comprehensive range of university sports
Video tour Campus Rosenheim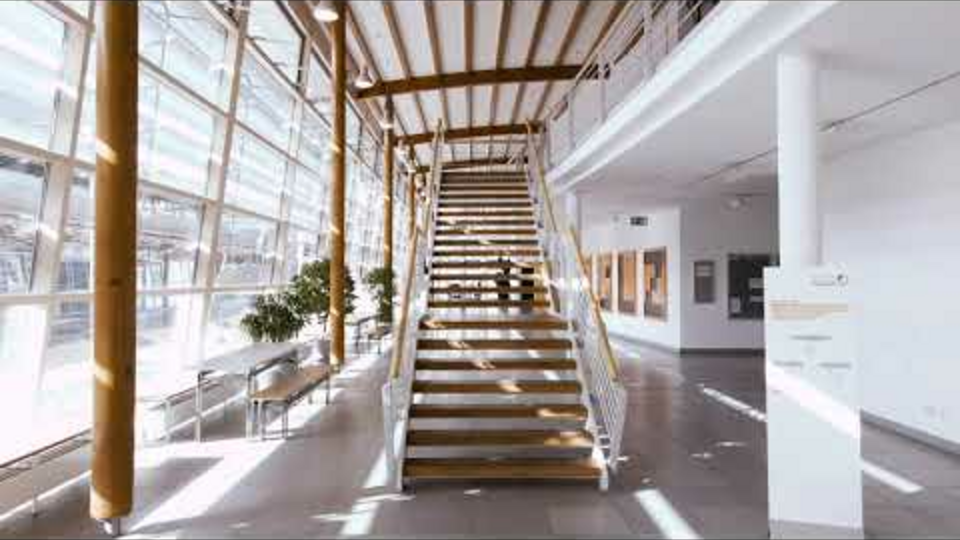 Please note: Once you watch the video, data will be transmitted to Youtube/Google. For more information, see Google Privacy .
Studying in Rosenheim
Campus Rosenheim is located close to the centre of the Upper Bavarian town of Rosenheim with over 60,000 inhabitants. The diverse offer of the city, the surrounding mountains and lakes, as well as the proximity to Munich, Austria and Italy ensure numerous leisure activities and a high quality of life.
Opening hours of the buildings at Campus Rosenheim
A,B,C Building:
MO – FR 7:00 – 21:30, SA 7:00 – 17:00
D Building:
MO – FR 07:00 – 20:30
E Building:
MO – FR 07:00 – 21:00
R Building:
MO – FR 07:00 – 20:30
ÜVA Building:
MO – FR 07:00 – 19:00
W Building:
MO – FR 07:00 – 20:30
S Building:
MO – FR 07:00 – 21:00, SA 7:00 – 17:00