International Info Sessions
Interested in our English-taught Degree Programmes? Join our Online Info Sessions!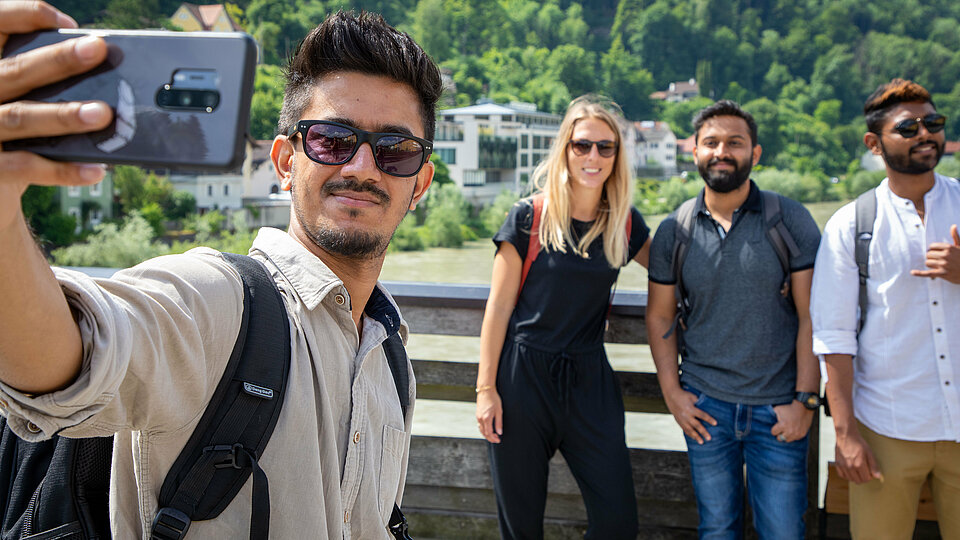 Our monthly online info sessions on TH Rosenheim's international English-taught degree programmes aim at international student applicants, giving an overview of studying, applying, services and student life at TH Rosenheim.
We further offer online info sessions on the new English-taught Bachelor's degree programmes Applied Artificial Intelligence, International Bachelor of Engineering, International Bachelor of Wood Technology and E-Commerce respectively, which specifically aim at international school graduates with an upper intermediate level (B2) in English - and a beginner's level (A2) in German.
We also offer online info sessions on our English-taught Master's programmes in Advanced Industrial Engineering, Engineering Sciences, International Management and Hydrogen Technology.
See for yourself and register via our online registration form!
Please note: the times indicated refer to the Central European Time (CET).
International topics on Social Media