About the degree programme

Engineer your Future - Made in Germany!
Modern life would be impossible without the technological advantages and innovations presented by engineering. That's why internationally trained engineers are much sought-after in Germany. The new degree programme International Bachelor of Engineering at each Campus Rosenheim and Campus Burghausen specifically aims at young internationals interested in a broad range of engineering subjects. Your degree programme is divided into two parts: basic studies (taught in English) lasting three semesters with a common first semester, and main studies (taught in German) from the fourth semester onwards.
Study International Bachelor of Engineering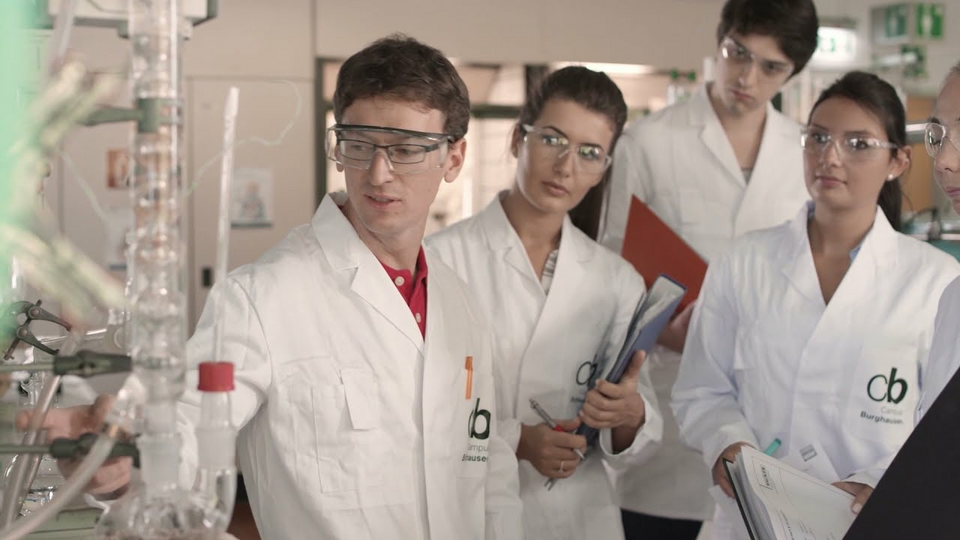 Please note: Once you watch the video, data will be transmitted to Youtube/Google. For more information, see Google Privacy .
Downloads

Course content
Career-driven specialisations
The degree programme International Bachelor of Engineering offers you a choice of 10 specialisations for future engineers. You finish your Bachelor's studies in one of the specialisations offered at Campus Rosenheim or Campus Burghausen.
Learn more about the career perspectives, module plans and curriculum of each specialisation.

Campus Burghausen
Campus Rosenheim
Career Opportunities

Why Study with Us?
Interdisciplinary competences across industries, hands-on practical training and international collaboration skills are gaining in importance for the future job market. The transfer between studies and practice is one of our key focuses.
Our lecturers come from professional practice in industry jobs and all of our students have practical trainings as part of their degree programmes. As a student, you benefit from an ideal learning environment and top-class laboratories. Depending on your specialisation, once you graduate from the International Bachelor of Engineering you will be able to work in a variety of engineering fields.
Being fluent in English and German, IBE graduates are ideally suited to enter top positions in both the regional German and international labour markets.
Due to its proximity to Munich and the many regional companies based in Rosenheim, Burghausen and the surrounding area, TH Rosenheim is the perfect place to get a good head start in your career.
Career Opportunities for IBE Graduates from Campus Rosenheim
Career Opportunities for IBE Graduates from Campus Burghausen
Application and admission
Application
The application period for the IBE runs from 1 November 2023 - 15 January 2024.
You will be able to apply to uni-assist from 1 September onwards.
Further information on the application process at TH Rosenheim can be found at www.th-rosenheim.de/application.