About the degree programme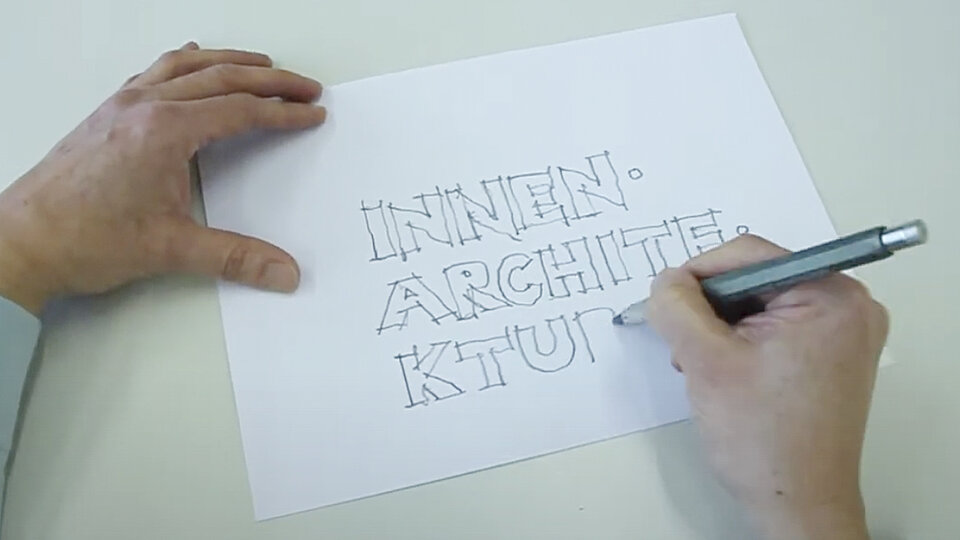 Please note: Once you watch the video, data will be transmitted to Youtube/Google. For more information, see Google Privacy .
Creativity, design skills and sensitivity in the design of overall concepts and detailed solutions - all these are central elements in the bachelor's degree programme in interior architecture. Whether rooms, furniture, products or exhibition facilities, the aesthetic challenges are limitless and leave students free to develop individual ideas.
The field of work of the Bachelor of Arts Interior Architecture includes the design, technical and economic planning of interiors and furnishings, interior-related buildings and spatial structures. But it also includes advising, supporting and representing the client in administrative procedures and supervising the execution of work.
Course content
The Bachelor's degree programme Interior Architecture at the Faculty of Interior Architecture, Architecture and Design IAD consists of six semesters of theory and one semester of study with in-depth practice, with a focus on the areas of design and representation as well as design and construction. In addition, a wide range of individual elective subjects is available - depending on inclination and career goal.
The compact, theoretical study programme at the faculty teaches the core competences of interior architecture during six semesters. The study semester with in-depth practice in a planning office of architecture or interior architecture must be completed in the fifth semester.
Study projects in the sixth semester deal with the design of interiors and exhibitions, furniture and object design or building in existing structures. The Bachelor's thesis in the seventh semester concludes the degree programme and qualifies you for admission to a Master's degree programme if you have achieved the appropriate level of performance.
After several years of professional practice in architecture or interior architecture offices, the prestigious and coveted professional title of "interior architect" can be obtained through membership in a state chamber of architects.
Career Opportunities
The Bachelor's degree programme in Interior Architecture at Universities is recognised in the European Union and placed on an equal footing with other degree programmes. The course enjoys a very good international reputation. Graduates of interior architecture work in planning offices in the field of construction, product design, transportation design, in trade fair construction, municipal facilities, in the advertising industry, magazine and media design as well as in the event and scenographic field. Self-employment is possible in these named fields of activity.
In the areas of interior and furniture design, renovation and conversion of buildings and building construction planning, interior architects mainly work in teams with architects and specialist engineers in planning offices or working groups. Overall concepts, e.g. for sales rooms and exhibitions, at trade fairs or in museums, as well as furnishings in the hotel and gastronomy sector, administration and offices, schools, hospitals and private living areas are planning tasks that are preferably undertaken by interior designers. In the furniture industry, interior designers are employed both in the development of furniture for industry and in consulting and sales in furniture stores.