Energy and Building Technology
Career Opportunities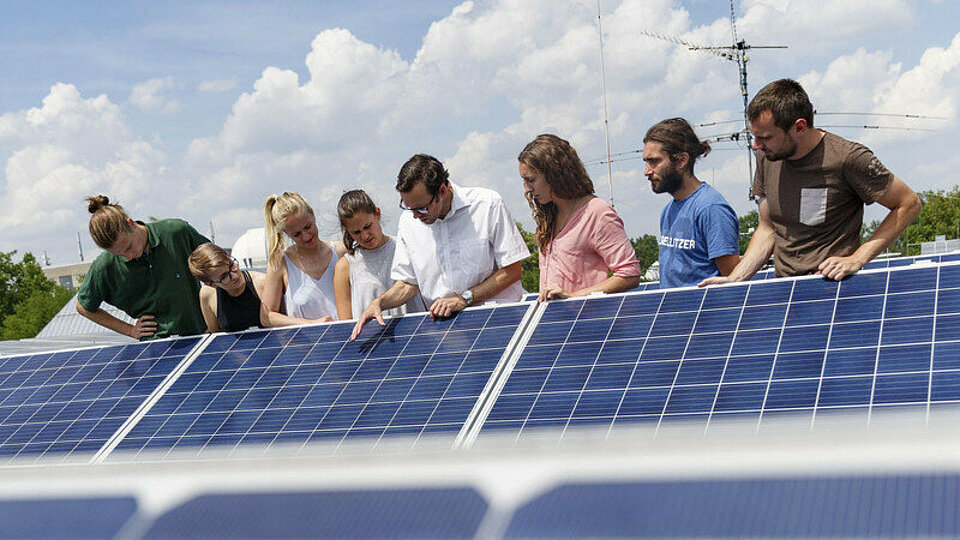 Experts in Energy and Building Technology are in demand wherever energy is involved: from conventional to renewable energy-based power plants, via plants that combine and transmit different energy currents, to the development and design of energy-efficient products and buildings.
Learning Contents
We are making the future. Because our society already needs new forward-looking solutions to curb climate change. We make valuable contributions to this by rethinking and revolutionising the "energy and building world" with innovative and fascinating approaches.
Our technical studies are thus a sustainable investment in the future of all of us. But also in yours. Because you will secure promising opportunities in research, teaching and career.
Module Descriptions
FWPM Modules
FWPM modules are specialist required elective courses offered during the later semesters. Students can choose from a portfolio of courses to personalise their engineering profile with interdisciplinary skills and gain specialist knowledge and methods of their discipline. A selection of courses is announced by the faculty in advance for each semester.