Plastics Engineering / Sustainable Polymer Engineering
Career Opportunities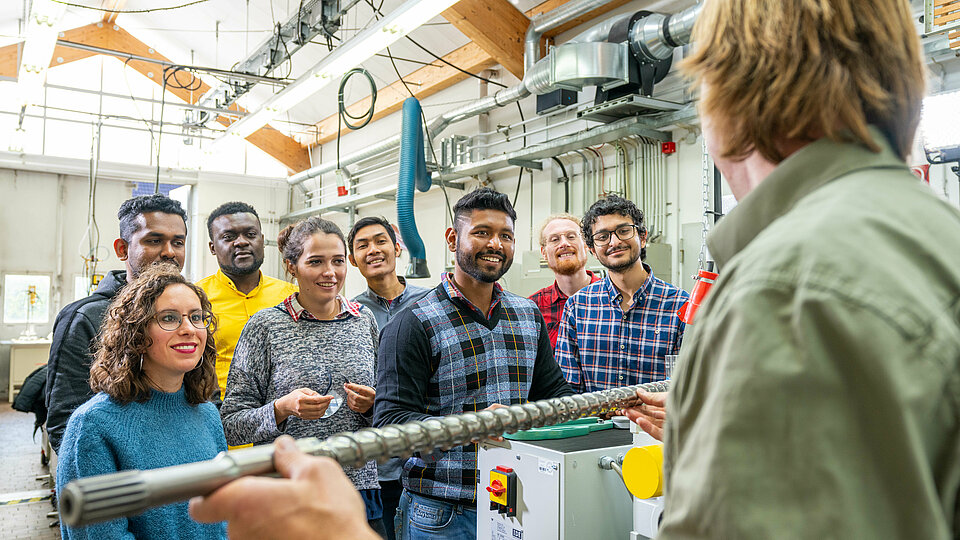 Due to the wide variety of possible uses of the material, graduates of Plastics Engineering and Sustainable Polymer Engineering enjoy attractive career opportunities in numerous sectors and areas of material development, plastics processing and product development.
Learning Contents
Whether it's computer housing, aircraft tail units, high-precision medical engineering components or microelectronics parts – plastics have become an integral part of our everyday lives. They simplify our lives in completely different ways and are full of innovative potential.
The Plastics Engineering specialisation goes beyond the bounds of the material itself to consider efficient construction methods, continuous research and further development in this field. From sustainable polymers and environmentally-friendly plastics though to the optimisation of processing equipment, plastics engineering is shaping our future.
Module Descriptions
FWPM modules
FWPM modules are specialist required elective courses offered during the later semesters. Students can choose from a portfolio of courses to personalise their engineering profile with interdisciplinary skills and gain specialist knowledge and methods of their discipline. A selection of courses is announced by the faculty in advance for each semester.