Environmental Technology
Career Opportunities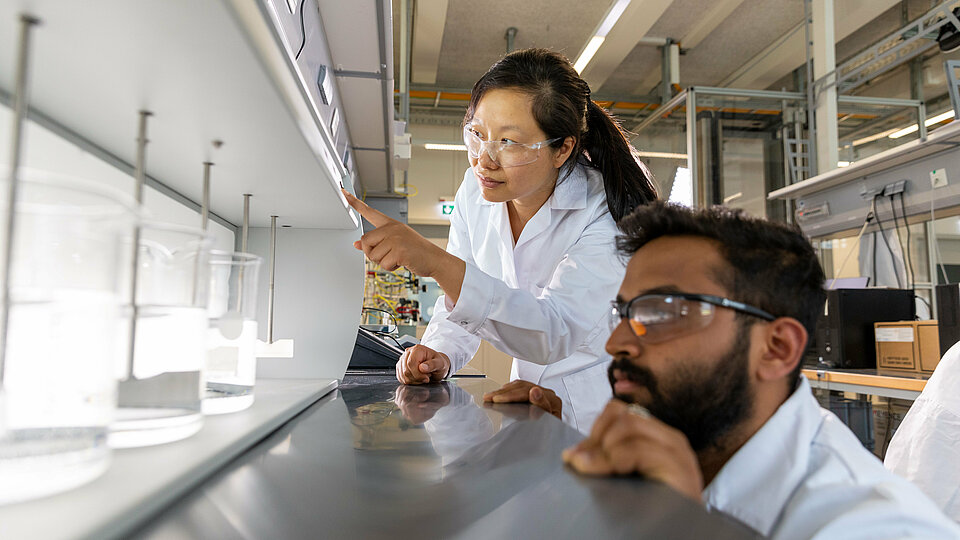 Graduates of Environmental Technology at Campus Burghausen choose from a wide range of career opportunities, from environmental measurement technology and waste management over water and soil protection, air pollution control and emission protection; as well as recycling to authority management, maintenance and repair and resource efficiency management.
Learning Contents
The IBE specialisation in Environmental Technology provides students with solid basic training in the field of mathematics and natural sciences with the fundamentals of process engineering and chemistry. It focuses on sustainability and environmental themes of industrial process technologies. In addition to water and soil protection, prevention of air pollution and emissions, students gain advanced knowledge of subjects such as recycling technologies, resource-efficient material formulations and product design.

The specialisation in Environmental Technology is ideal for anyone interested in protecting the environment for the long term using sustainable technologies. Interdisciplinary modules such as methodological skills, application-focused lab units and a practical semester round off the Environmental Technology specialisation. Close contacts and collaboration with the industry in the ChemDelta Bavaria ensure that students receive a practical and job market oriented education. Students apply their skills in a practical semester.
Module Descriptions