Electrical Engineering and Information Technology
Career Opportunities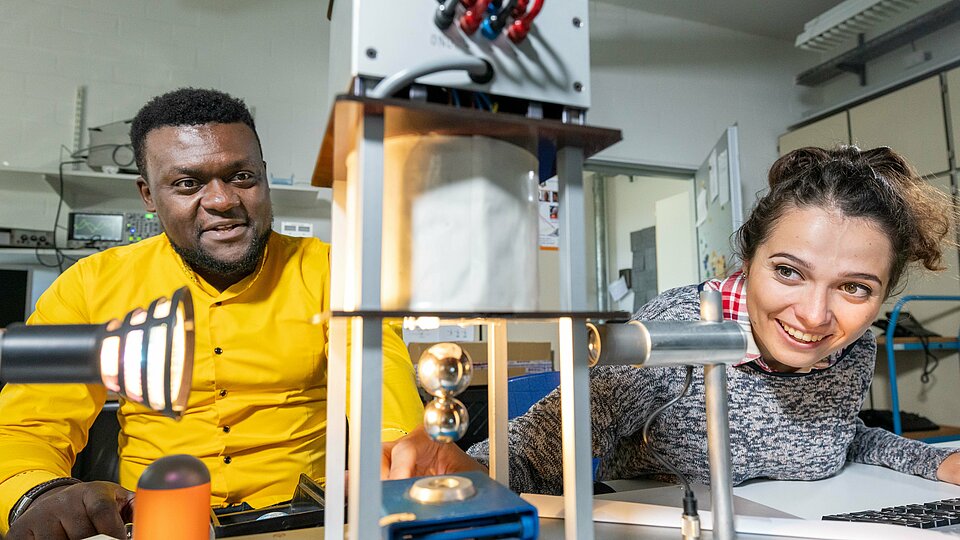 Grauduates of Electrical Engineering and Information Technology look forward to countless employment opportunities in research, development, production and technical marketing – from communications, automation and medical engineering, in the aerospace industry, and renewable energy sectors.
Learning Contents
Whether we are talking smartphones or computer chips, microwaves or navigation systems, solar installations or industrial robots – electronic devices and systems our modern world would come to a sudden halt. Electrical Engineering and Information Technology (EIT) keep it turning and simplify our lives with forward-looking technologies.
Module Descriptions
FWPM modules
FWPM modules are specialist required elective courses offered during the later semesters. Students can choose from a portfolio of courses to personalise their engineering profile with interdisciplinary skills and gain specialist knowledge and methods of their discipline. A selection of courses is announced by the faculty in advance for each semester.